Animana help hub – new features for Q2 2023

4
mins
Last year we launched the Animana help hub, where you can quickly find answers to questions, gain background information, request add-ons and integrations, and make account changes or upgrades. Since then, the help hub has been continuously updated and developed, and we would like to inform you of some of the recent changes and additions.
General improvements
Every month we make improvements to the Animana help hub based on feedback from users, partners, Animana colleagues, and also usage analytics. Here are some of the improvements we've recently added.
NEW: Contextual in-page help
As an Animana user, there is a good chance that you have already noticed our new 'in-page help' buttons starting to appear throughout Animana. These buttons put help and best-practice information at your fingertips so that you have quicker access to the help you need with less downtime. We'll be continuing to roll out in-page help to other pages, but for now, you can find them in the top right corner on these pages in Animana:
Get help with the day overview (Extra > Financial > Day Overview)
Get help with client orders (Worklist > Client Order List)
Get help editing your stock (Extra > Stock > Edit Stock)
Get help with your debtors (Extra > Financial > Debtors)
Get help adding a transaction (Extra > Financial > Balance Cash/Bank)
Get help with the VAT overview (Extra > Financial > VAT Overview)
Get help closing a book year (Extra > Financial > Close Book Year)
Get help with the audit log (Extra > Log)
Get help processing this payment (Uninvoiced > Create Invoice > Payment page)
Get help adding a contact (New Contact)
NEW: Found your answer yet?
Because we are curious about your experience on the Animana help hub and are always trying to identify areas for improvement, at the bottom of help hub pages, you will find an option to quickly let us know how easily you found your answer. If you move the slider to the green, you found your answer quickly and if you move the slider to the red, it took more effort or you were not (yet) able to find your answer.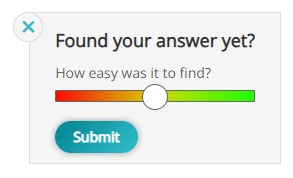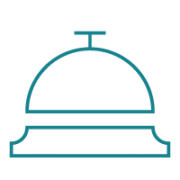 Updates to the 'Request' page
Visiting the 'Request' page, you can easily request account changes, add-ons or integrations for your Animana account. Recently, we have added more request options, including:
NEW: Request a price correction
When you implement a price change, you may prefer to immediately adjust your uninvoiced products and services to the new prices. Of course, you can do this manually, but if you have a longer list, you can ask our Customer Support team for help. This can now be done even more easily using a new application form.
NEW: Cancel a DICOM (e.g. x-Ray) integration
DICOM images are commonly used for digital X-rays and can be linked to the patient file in Animana if you have activated DICOM integration. If you want to stop the integration, you can do so via this form.
NEW: Cancel an Animana Client Portal
The Animana customer portal, allows you to give your clients access to files which have been created in Animana. If you have previously activated this, but no longer wish to use this, you can cancel it using the new form.
NEW: Cancel a colleague login integration
When you collaborate with another practice that also uses Animana, you can share certain client and patient information using the 'colleague login' functionality. You can now deactivate this link by submitting a form.
Click here to go to the 'Requests' page in the Animana help hub.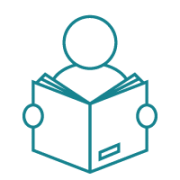 Updates to the 'Support' page
In the 'Support' menu option, you will find all our knowledge base articles. Here you can quickly search and browse through the hundreds of help articles about Animana. Because Animana is constantly being improved and updated, our database of help articles is also expanded and supplemented with new content on a weekly basis. Below you will find the highlighted articles of this moment.
New articles:
And here are the top 3 articles we adapted based on your feedback:
Let's talk about what IDEXX software can do for your practice
Complete the form below and we'll get back to you.
https://software.idexx.co.uk/wp-content/uploads/2023/06/AHH_release_4_Blog_image.jpg
1072
1608
IDEXX Software HQ
/wp-content/uploads/2020/07/idexx-header-logo.svg
IDEXX Software HQ
2023-06-29 17:27:05
2023-06-29 17:31:16
Animana help hub – new features for Q2 2023