Animana help hub – new features for Q3 2023

4
mins
Last year we launched the Animana help hub, where you can quickly find answers to questions, gain background information, request add-ons and integrations, and make account changes or upgrades. Since then, the help hub has been continuously updated and developed, and we would like to inform you of some of the recent changes and additions.
General improvements
Every month we make improvements to the Animana help hub based on feedback from users, partners, Animana colleagues, and also usage analytics. Here are some of the improvements we've recently added.
NEW: Contextual in-page help
Hopefully you've already noticed our 'in-page help' buttons on more screens in Animana. Click these for contextual help for the screen you're on; from how-tos, interactive tours, and videos, to best-practice articles. This means that answers are more frequently at your fingertips and you can continue faster with the task you are working on.
You can find our contextual help on these pages; just look for the link in the top-right:
Get help with SMS text messages (Settings > Content Designer > SMS > Create new SMS)
Get help with the patient file settings (Settings > User settings > Patient & Herd File Settings)
Get help searching for protocols (Search filter = Protocol)
Get help with the day overview (Extra > Financial > Day Overview)
Get help with client orders (Worklist > Client Order List)
Get help editing your stock (Extra > Stock > Edit Stock)
Get help with your debtors (Extra > Financial > Debtors)
Get help adding a transaction (Extra > Financial > Balance Cash/Bank)
Get help with the VAT overview (Extra > Financial > VAT Overview)
Get help closing a book year (Extra > Financial > Close Book Year)
Get help with the audit log (Extra > Log)
Get help processing this payment (Uninvoiced > Create Invoice > Payment page)
Get help adding a contact (New Contact)
NEW: Better help with Animana errors
If you've ever experienced the Animana error page, we know how frustrating it can be. We've now improved the process by adding a troubleshooting page which will provide steps to help you understand and resolve the issue.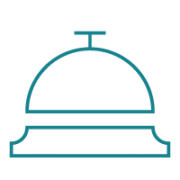 Updates to the 'Request' page
Visiting the 'Request' page, you can easily request account changes, add-ons or integrations for your Animana account. Recently, we have added one more request option:
NEW: I have a different question
On the request page of the help hub, you will find more than 20 requests you can make. However, if none of them matches your query, you can use our new "I have a different question" form. Tell us your requirements, and we'll make sure that one of our team follows it up.
Click here to go to the 'Requests' page in the Animana help hub.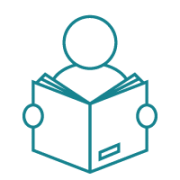 Updates to the 'Support' page
In the 'Support' menu option, you will find all our knowledge base articles. Here you can quickly search and browse through the hundreds of help articles about Animana. Because Animana is constantly being improved and updated, our database of help articles is also expanded and supplemented with new content on a weekly basis. Below you will find the highlighted articles of this moment.
New articles:
And here are the top 3 articles we adapted based on your feedback:
Let's talk about what IDEXX software can do for your practice
Complete the form below and we'll get back to you.
https://software.idexx.co.uk/wp-content/uploads/2023/10/AHH_release_5.jpg
1072
1608
IDEXX Software HQ
/wp-content/uploads/2020/07/idexx-header-logo.svg
IDEXX Software HQ
2023-10-26 12:24:08
2023-10-26 13:24:49
Animana help hub – new features for Q3 2023