3
mins
Animana Release Highlights: Version 4.19
This version of Animana contains several bug fixes, security improvements, and behind the scenes enhancements. It also includes the following changes:
Improved: Credit Page
We've made it quicker for you to perform the credit process, especially with longer more complex invoices.
You're now able to select or unselect all invoice lines on the credit page by using the new button.
When entering the credit page, all invoice lines are now unselected by default, to help with loading and browsing speeds.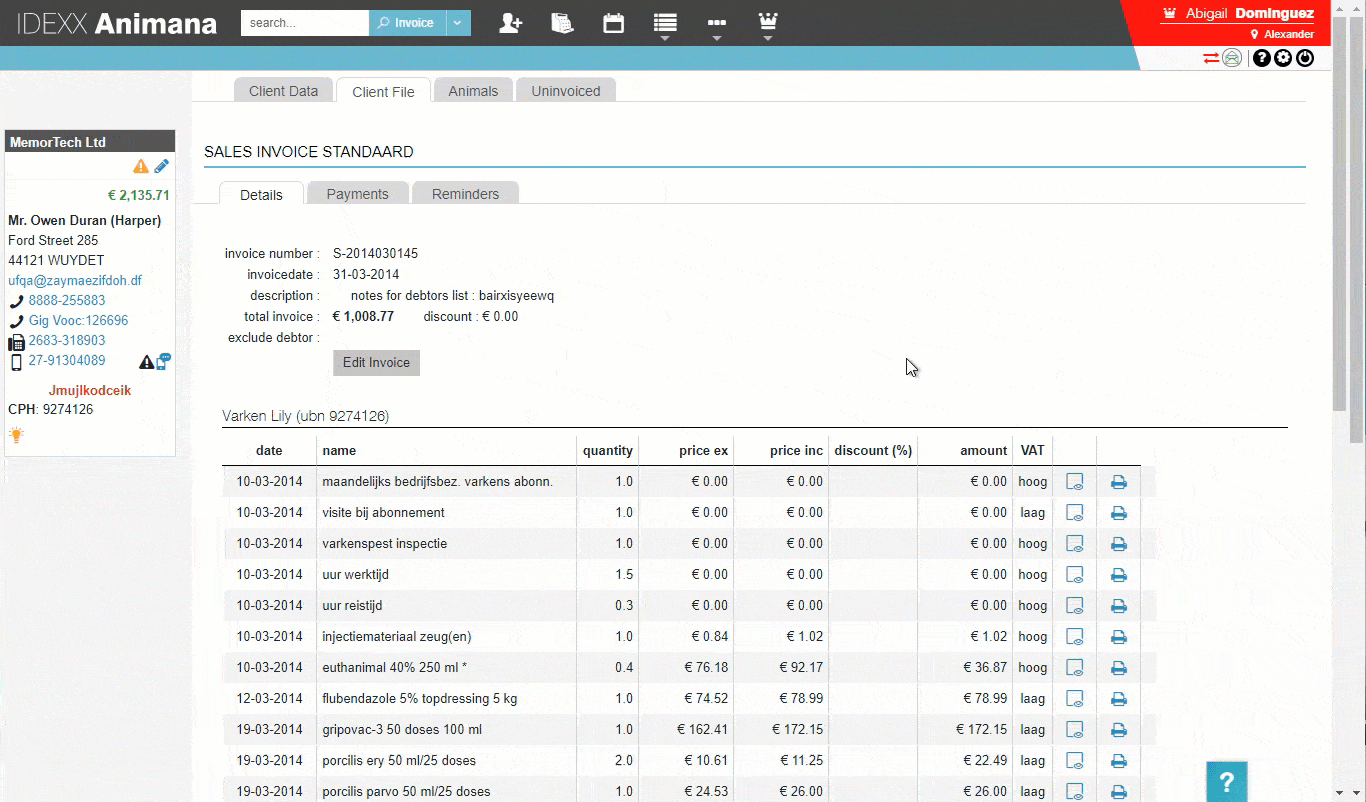 Please note that credit functionality is not available to all practices, please get in touch with Animana Customer Support for more information.
For more information about how to perform a credit invoice, read our knowledgebase article here.
New: Full invoices now available in the Client Portal
Following the addition in the last release of Animana which allowed invoice status to be visible in the Client Portal, we have now added the ability for invoices to viewed or downloaded as a PDF.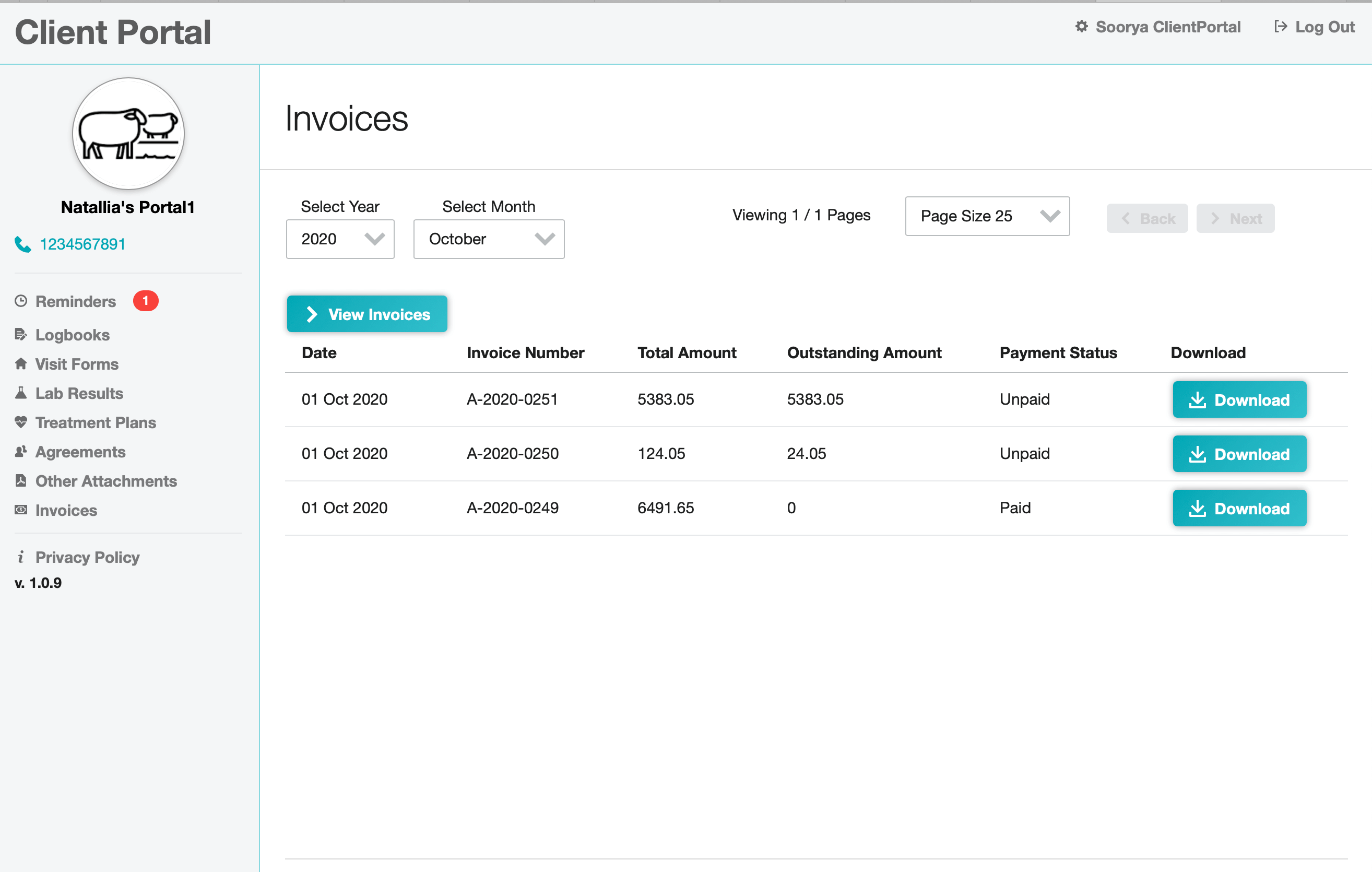 Portal users can simply choose which invoice they wish to view, and a simple click will open (or download) it as a PDF.
New: Product Quantity Limit
When adding products from the patient file, there is now an upper limit (of ten million items), which will help prevent accidentally adding too many products to the patient file!
Added Application Programming Interface (API) capabilities
The Animana API makes it possible for other programs to interact with each other. You can see it as the messenger that sends a question to another program and brings the reply back in an expected format. We're constantly working on our API to enhance the capabilities to securely exchange data between Animana and other applications, allowing us to work with other partners.
In this release, appointments created in Animana can be deleted via the API. This allows third-party software such as online booking platforms, more functionality to manage your practice's agenda.
To learn more, or to access the Animana API documentation, please visit http://help.animana.com/api.
We hope you enjoy working with the new features and improvements we've introduced in this version of IDEXX Animana. If you have any questions about any of the changes listed above, don't hesitate to check the Knowledge Base or get in touch with Animana Customer Support.
Let's talk about what IDEXX software can do for your practice
Complete the form below and we'll get back to you.