4
mins
Animana Release Highlights: Version 6.5
This version of Animana contains several bug fixes, security improvements, and behind-the-scenes enhancements. It also includes the following changes:
Patient number at a glance
Every patient in Animana is automatically assigned a patient number, which is commonly used by practices in checklists, diagnostics, or insurance claims. Using the number allows for safer patient care as it uniquely identifies a patient, minimising ambiguity and human error.
Until now, this number has been frustratingly hidden away, but it can now be found at a glance in the patient panel on the left side of the screen when viewing the patient file.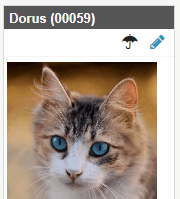 When viewing a herd file, if a CPH number is stored on the herd data, you'll see this in the herd info panel.
Veterinary professional number on prescriptions
To help ensure you are compliant with regulations and best practices, your veterinary professional number will now automatically be added to written prescriptions – saving you time, and reducing compliance worries.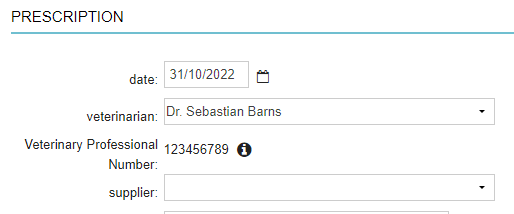 If you have not yet defined your veterinary professional number, enter it on the prescription screen. Once defined, it will automatically populate when creating prescriptions from the patient file.
To change your veterinary professional number, go to Settings> user settings> user data. Animana administrators can also change it in Settings> general settings> user management.

See which files were attached to an email
When viewing sent emails in the client, patient, or herd file, you can now see the filename of sent attachments. This allows you to verify whether a file has – or hasn't – been sent.

Please note that the files sent cannot be opened.
This feature is automatically available for emails sent after this release of Animana (v6.5); emails sent in previous versions will not show the filename(s).
We hope you enjoy working with the new features and improvements we've introduced in this version of IDEXX Animana. If you have any questions about any of the changes listed above, don't hesitate to check the Animana help hub or get in touch with Animana Customer Support
Let's talk about what IDEXX software can do for your practice
Complete the form below and we'll get back to you.