4
mins
Animana Release Highlights: Version 6.6
This version of Animana contains several bug fixes, security improvements, and behind-the-scenes enhancements. It also includes the following changes:
See the time of a consult
All busy practices will have experienced frustration in Animana with hospitalised patients, and multiple consults on the same day causing confusion in the patient file. You'll be pleased to hear that you can now add the time to a consult, creating order and a clearer timeline for same-day consults.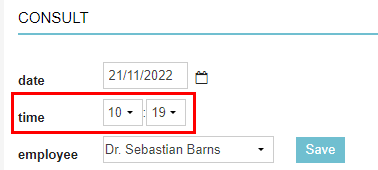 Now, when adding a consult from a patient file, the current time will be added automatically to the consult. If you're editing a consult or retrospectively adding a consult, don't worry; the time is fully editable.
Multiple consults (with the times present) will now be shown chronologically in the patient file relative to the other consults.
View client orders by location
When working in multi-location practices, the client orders list (worklist > Client order list), can be a confusing place. In this release of Animana, we've added the location to the table and a new location filter.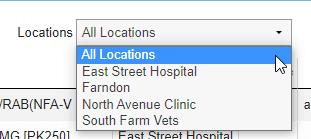 To filter by a single location, just select it from the dropdown, and the screen will refresh showing only that location.

Next time you visit the screen, your filtered location will still be selected. It's now clearer and easier to find the orders that matter!
The client order list export also now contains the location.
Patient weight change notification
When adding a patient weight, you'll now get information on the patient's relative weight change since their last recording.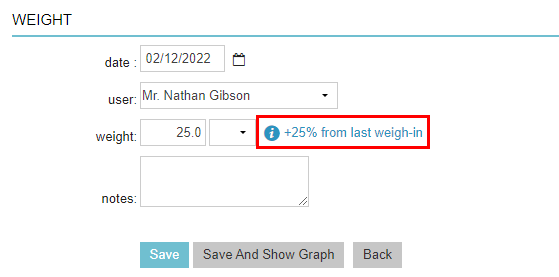 The notification will show the percentage change, and whether the change is a gain or a loss, allowing you to quickly be alerted to health problems.
We hope you enjoy working with the new features and improvements we've introduced in this version of IDEXX Animana. If you have any questions about any of the changes listed above, don't hesitate to check the Animana help hub or get in touch with Animana Customer Support
Let's talk about what IDEXX software can do for your practice
Complete the form below and we'll get back to you.