5
mins
Animana Release Highlights: Version 7.2
This version of Animana contains several bug fixes, security improvements, and behind-the-scenes enhancements. It also includes the following changes:
Changes to patient and herd file filtering
We've redesigned the patient and herd file filters to make it quicker and easier to find patient history.

Now repositioned just above the history, the new filters not only look a little different, but they also come with some great usability improvements.
In the initial view, all filters will be inactive (i.e. your view is not filtered), and hidden products are not shown, this is no change; however, you can now customise your defaults.
Here are the key changes:
Fewer clicks; just one click will filter that category
New categories to filter; you can now filter by Insurance claims, Diagnosis, Estimates, and Protocols (previously under "other")
Customise your default view

define the default order
define which filters are active by default

Better accessibility and usability; clearer, bigger fonts with stronger contrast allow for easier reading (and touch control).
FAQ
How do I change my default filters?

Initially, the filters are inactive (i.e. your view is not filtered), and you see everything in the patient file. To change which filters are active by default, or to change the order in which the buttons appear, either click the "File settings" link or go to Settings > User Settings > Patient & Herd File Settings.


Can I change the location of the filters?

No, due to user feedback, the new filters have been moved to just above the patient file.

Can I remove some of the categories?

No, but you can change which are active by default. We are also looking at ways to reduce the size of the filter area.

Can the patient and herd files have different default views?

Whatever defaults you define in the settings page will apply to both the patient and the herd file.
Extra merge codes added to the Content Designer
It's now easier to personalise your pet-owner communications with new merge codes.
At the patient level, we've added codes relating to patient age and identification, including passport, tattoo and stud number. You can also now use the recently released body-condition score and reference the patient's last weight date. For appointments, there are now codes for the appointment type, associated appointment book, and who the appointment is with.
For the list of new merge codes, and details on how to use them, please visit How do I add merge codes to my content?
We have also improved the merge code for invoices emailed from the payment and client file screens. Single invoice merge codes are now fully working again.
Refreshed Automated Reminder report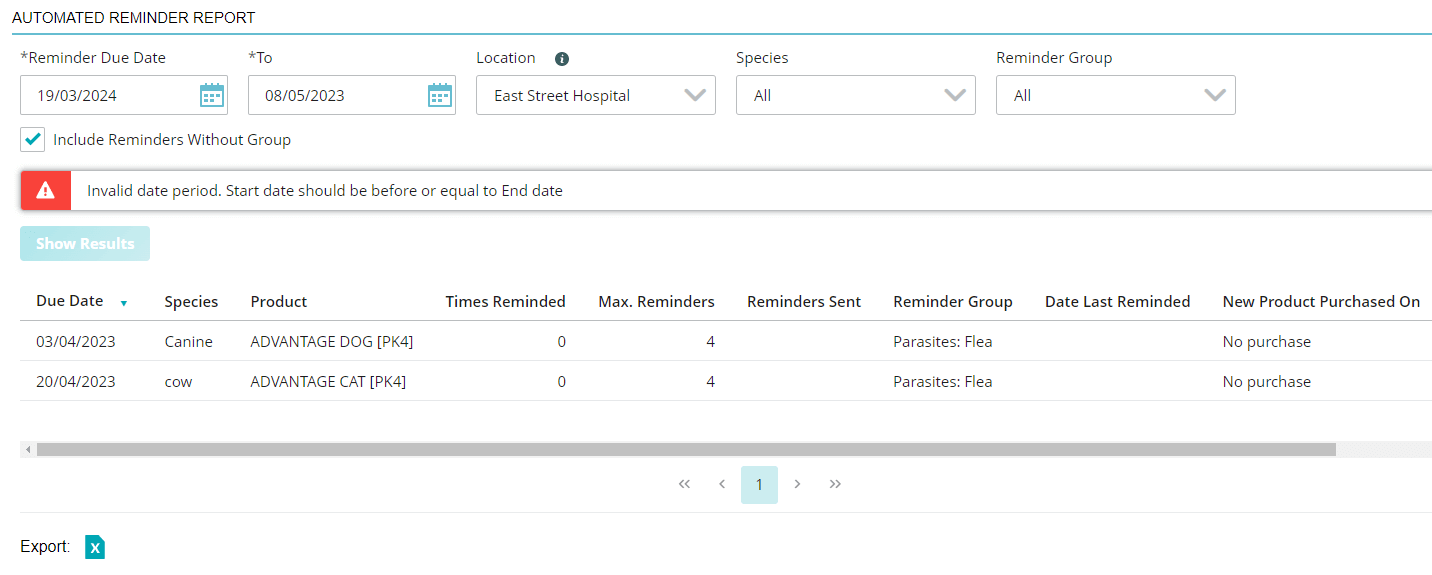 Our Automated Reminder report (extra> Reports > Automated Reminders Report), now has a new look and feel, ensuring it's more usable, more accessible, and faster. To see how you can make your practice more efficient with Automated Reminders, visit our Automated Reminders Learning Path.
We hope you enjoy working with the new features and improvements we've introduced in this version of IDEXX Animana. If you have any questions about any of the changes listed above, don't hesitate to check the Animana help hub or get in touch with Animana Customer Support
Let's talk about what IDEXX software can do for your practice
Complete the form below and we'll get back to you.