Animana help hub – new features for Q1 2023

3
mins
Last year we launched the Animana help hub, where you can quickly find answers to questions, gain background information, request add-ons and integrations, and make account changes or upgrades. Since then, the help hub has been continuously updated and developed, and we would like to inform you of some of the recent changes and additions.
General improvements
Every month we make improvements to the Animana help hub based on feedback from users, partners, Animana colleagues, and also usage analytics. Here are some of the improvements we've recently added.
NEW: Easily share information and articles
Found something interesting in the Animana help hub? You can now easily share it quickly with colleagues or acquaintances. At the bottom of any page on the Animana help hub, you will find share buttons, allowing you to click and share straight to Facebook, Twitter, email, WhatsApp and more.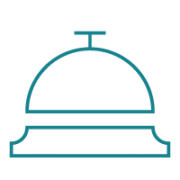 Updates to the 'Request' page
Visiting the 'Request' page, you can easily request account changes, add-ons or integrations for your account. Recently, we have added more request options, including:
NEW: Request data export
We have added two options regarding requesting an export. You can now request one-time data exports or daily data exports.
NEW: Automated Reminders
Automated reminders are not just a great time-saver – freeing up staff time – but they also increase adherence from pet owners and promote customer loyalty. Automated Reminders are included with Animana but require activation and setup. To get started, head to the request page and submit a request.
Click here to go to the 'Requests' page in the Animana help hub.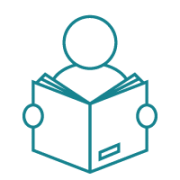 Updates to the 'Support' page
The support page is the home for all our rich knowledge base articles. On the page, you can quickly search or browse hundreds of helpful articles about Animana. As Animana is continuously improved and updated, our database of help articles is also expanded and supplemented with new content weekly. Here you will find the most eye-catching articles of the moment:
Here are the top 3 new articles:
And here are the top 3 articles we adapted based on your feedback:
Let's talk about what IDEXX software can do for your practice
Complete the form below and we'll get back to you.
https://software.idexx.co.uk/wp-content/uploads/2023/03/Anumana-help-hub-release-3.jpg
1072
1608
IDEXX Software HQ
/wp-content/uploads/2020/07/idexx-header-logo.svg
IDEXX Software HQ
2023-03-27 15:04:51
2023-03-27 15:05:21
Animana help hub – new features for Q1 2023